General Information

geographical zone,
originating country,
destination country,
project status,
year of start of construction,
year of completion,
project name,
cost (million USD).

Technical Information

fluid,
onshore/offshore,
diameter,
length,
weight,
gas capacity,
liquid capacity.

Involved companies and Other

owner,
operator,
engineering,
contractor.
Information available on each project:

project name,
fluid,
onshore/offshore,
line type,
project status,
start (estimated),
completion (planned),

geographical location,
route,
nps diameter (estimated),
length (estimated),
line pipe weight (estimated),
cost (estimated),
project number.
Project owner(s), operator(s), engineering company, contractor details are available (company contact details, web site, managers contact details).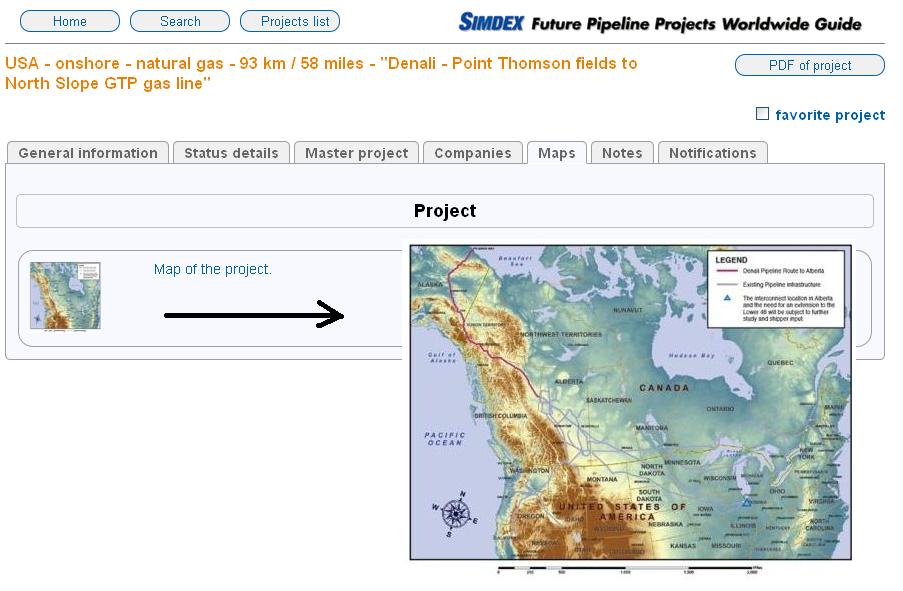 Maps are included in the project and help you to visualize the route.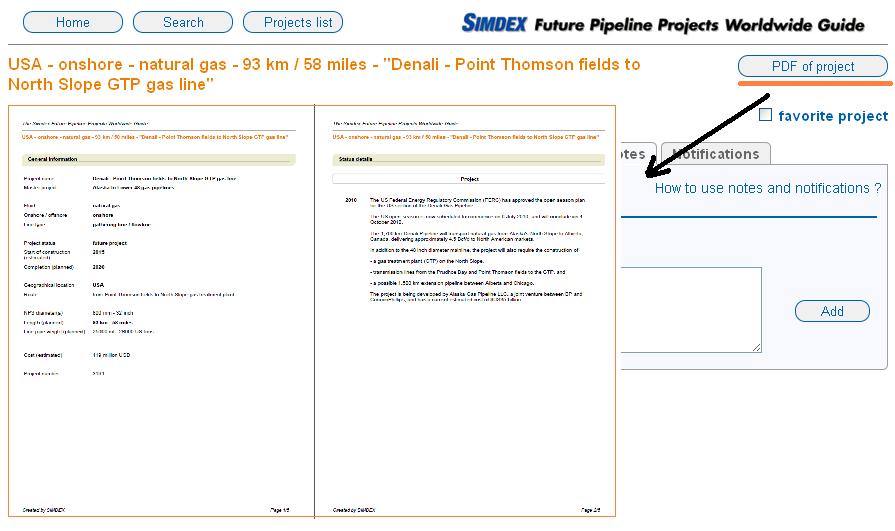 You can print information on any project or save it in pdf file.